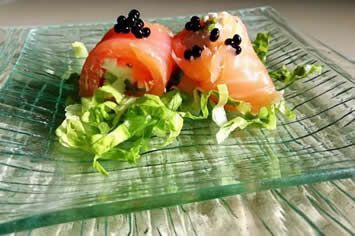 Salmon rolls with truffle pearls
Ingredients for 4 people: 4 slices of smoked salmon; 4 abundant spoons of fresh ricotta; chives;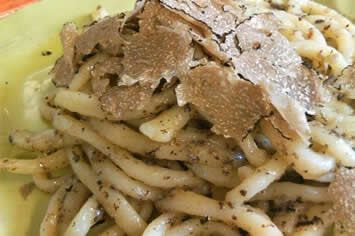 Pici
Ingredients: 100g of type "0" flour per person (for a rougher pasta add durum wheat semolina), water to taste.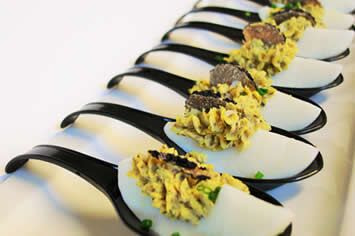 Spicchi Tartufati
Ingredients for 16 "spicchi": 4 eggs, 1 tablespoon of extra virgin olive oil, 2 tea spoons of "Tartufata" sauce by Tartufi Bianconi, flakes of sea salt, chive stalks.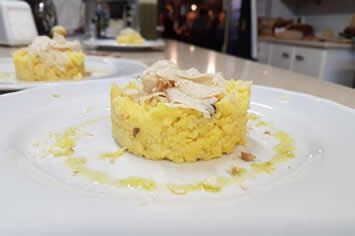 Frascarelli
Ingredients: 2 cups of flour type "0", 3 eggs, a little finely grated lemon peel.